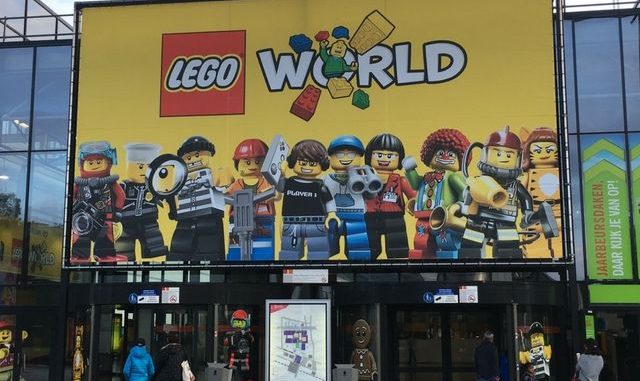 Swimming in LEGO our day at LEGO World
A few weeks ago I gave you a nice autumn vacation tip; LEGO World in the Jaarbeurs in Utrecht. Last week it finally arrived. The four of us drove to Utrecht where we swam in the LEGO, built towers, threw blocks and danced.
Today I'll show you how we had it.
Our day at LEGO World
The day started with a car ride to the middle of the country. With a toddler who thinks driving is stupid this was quite a challenge. Madam was therefore happy to get out of the car and enjoy a nice walk to the entrance of LEGO World.
Once inside, the party could begin. We started our day out in a pool full of blue LEGO blocks. At first the youngest was still looking around puzzled but soon both kids were busy playing. The youngest with throwing blocks, the oldest with building with the blocks.
This scene was repeated many times during the day.
Also cool is that you can of course see the very latest LEGO here, such as the LEGO Hidden Side.
Duplo
Of course there were not only the 'ordinary'LEGO bricks to be found but also squares full of Duplo. Still the favorite with young children. There was a lot of building and playing on the squares. This was obviously very popular.
The youngest also looked her eyes out at the Duplo world that was built there.
Watching cars's and building pullback cars's
The men could also enjoy themselves. Looking at the Porsche that was recreated from thousands of LEGO bricks or staring at the race cars. All built life-size and accurate in detail.
Mom thought it was cool too.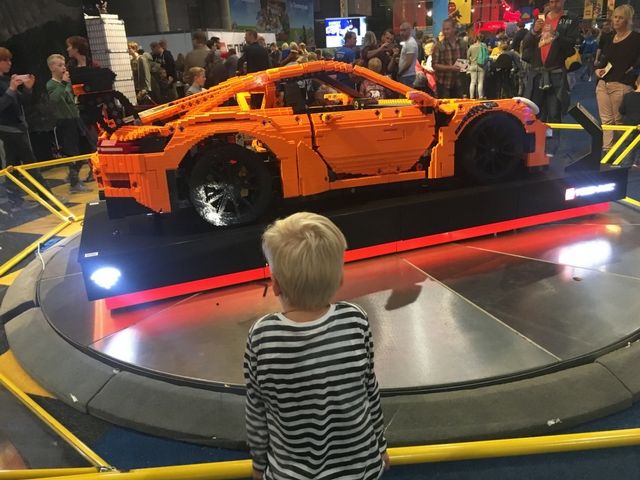 Besides looking at cars's we also had to build cars of course. That was a job for the men, I thought. Pretty soon, however, it became clear that mom had more building talent.
Together with little man I made a pullback car that you could then test on a track with ramps.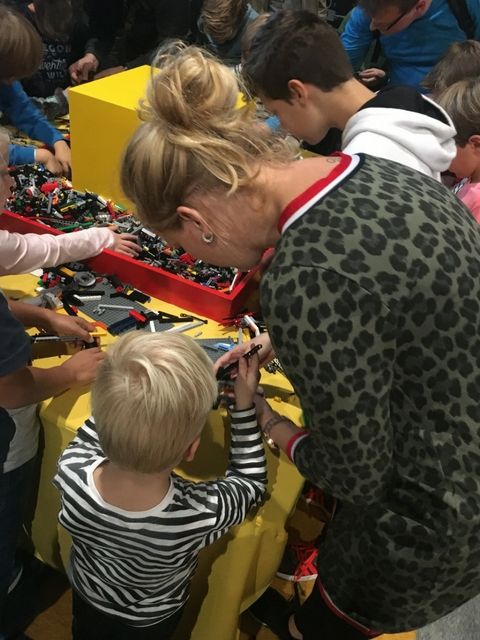 Doing dances
Besides building and playing there could also be dancing. In several places there were stages or theaters. LEGO Friends had such'a stage where the girls of LEGO Friends sang and danced their songs. My eldest secretly likes this too so we stood and watched for a while until the little girl went to stand at the front at her leisure. Just one year old but already crazy about music and dancing.
With her little hands on the stage she wiggled along with the music. Too endearing.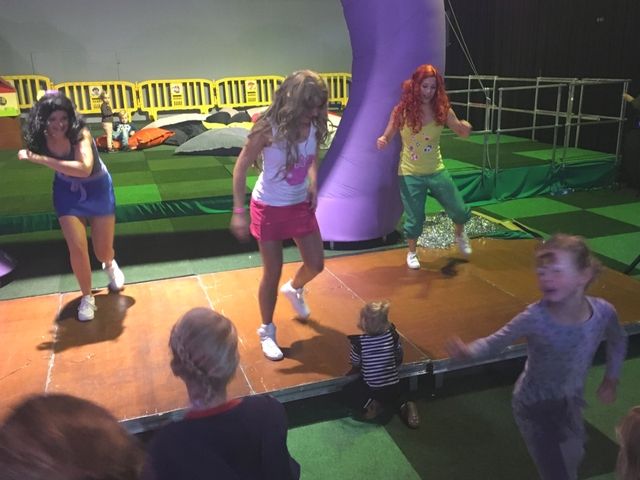 Have you also been to LEGO World? What did your children like best?
♥ ♥ ♥ Fulltime Mama uses affiliate links. This means that if you click on one of the links, we may get a small commission on it. It costs you nothing extra, but it does give us something.
With these proceeds we can maintain this website. Also, sometimes we get paid for an article or we get a product in exchange for a blog post. Our opinion remains unchanged and honest because of this. For more information you can read the disclaimer. ♥ ♥ ♥