Sailing camp in Friesland
The boys learned to sail at a sailing camp in Friesland. Summer camps are also becoming more and more popular in the Netherlands and this is actually not so bad after all. Because during a summer camp kids have super fun!
Summer camps
During the summer vacations we were on vacation with my whole family for a week. Grandpa and grandma. My sister and her family and us. We were camping in the Ardèche. It is quite unique that we are all together, since my sister and her family live in America.
In America the children have more than ten weeks of vacation, including my nephews. Because my sister and brother-in-law have to work, they go to SummerCamp a lot. There is an awful lot of options for summer camps.
My nephews went to BMX camp, surf camp and Circus camp, among other things. In America it is actually quite common for children to go to summer camps and also in the Netherlands you hear it more and more often.
Six weeks of vacation
Pony camp, you heard even in my youth, but what about a musical camp, Survival camp or animal camp. And of course a sailing camp. Also sailing in the summer vacations is ages old, yet it wouldn't come into my head anytime soon to take my kids here during the vacations.
Now I'm at home, so it's easy for me to talk, but if you go back to work after your three-week vacation, where do the kids go?? Then, of course, a sailing camp is an ideal solution.
Hiker's hut at camping blaauw
The boys were invited to spend a few days at the sailing school. Because the boys are chronically ill and need care every day, they could not stay overnight at the camp. Not wanting to deprive them of the fun of learning to sail, I decided to come along and rent a cabin near the lake. This was all arranged at Camping Blaauw in Sint Nicolaasga. I never really go on vacation in the Netherlands, but this was one campsite I will definitely go back to.
The cabin was spacious and fully equipped. The cabins were on a separate field and there was a special toilet block with shower available. The campsite was very child-friendly, with two playgrounds, a bouncy castle, swimming pond and entertainment.
We also had a delicious meal at restaurant Blaauwpleats. This restaurant occupies a prominent place at the campsite.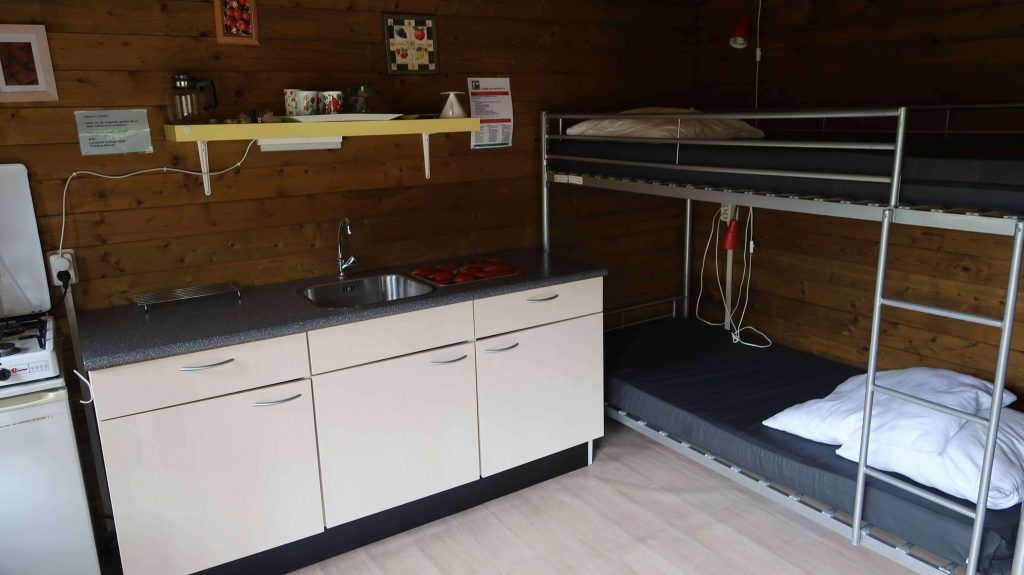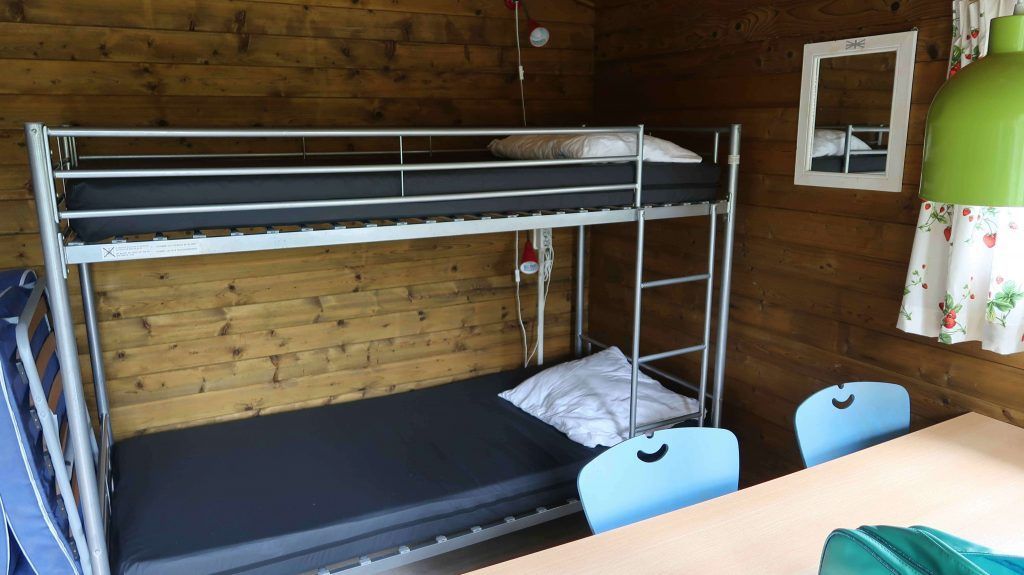 Sailing school 't grab
After we installed ourselves at the campsite we drove to Langweer. On Sunday at two o'clock we were welcomed at sailing school 't garijp and met the instructors. Now the sailing school is in Goingarijp, but during the summer weeks they also use external accommodation in Langweer.
After the parents left, the children got to know each other through games and learned to make the familiar sail knots. They were also allowed to sit in a boat for a while. On Mondays I brought them to camp around 9:30 a.m. Then they were allowed out on the lake and sailed to an island where they had lunch.
The day lasted until five o'clock. The boys had a great time, learned so much and despite the rain, they had enjoyed themselves.
Practice and theory
Tuesday was the last day for them. Now it stayed dry and that made the day really good. Where Monday was quite a long day, Tuesday they felt that the day flew by. They learned about boat techniques and when the wind eased a little they were allowed back on the water.
At the end they both received their Progress Statements, showing what they had learned in practice and theory. The supervision within the sailing school was super. The instructors were enthusiastic and very knowledgeable.
They taught the children a lot and got my children very enthusiastic about sailing.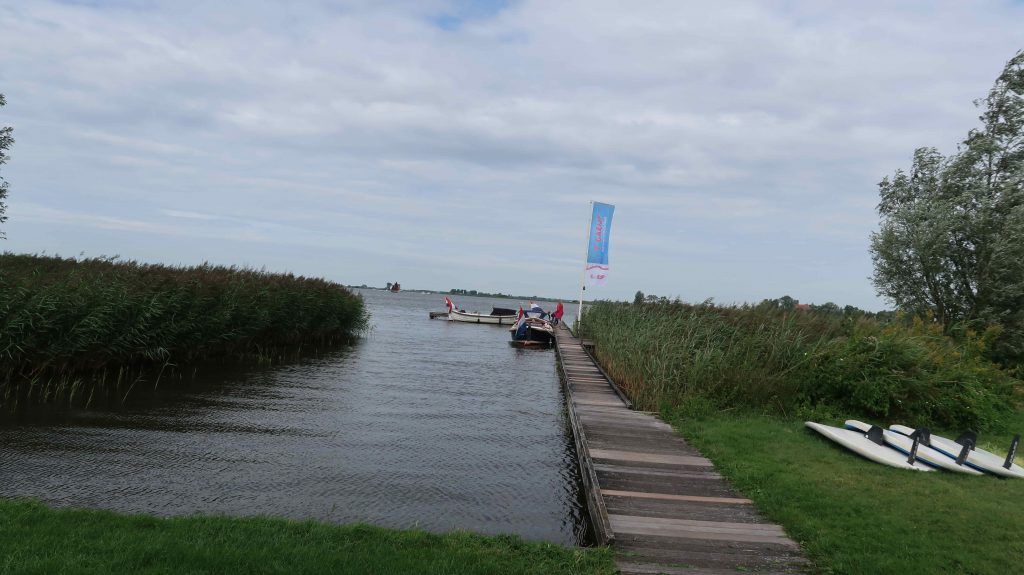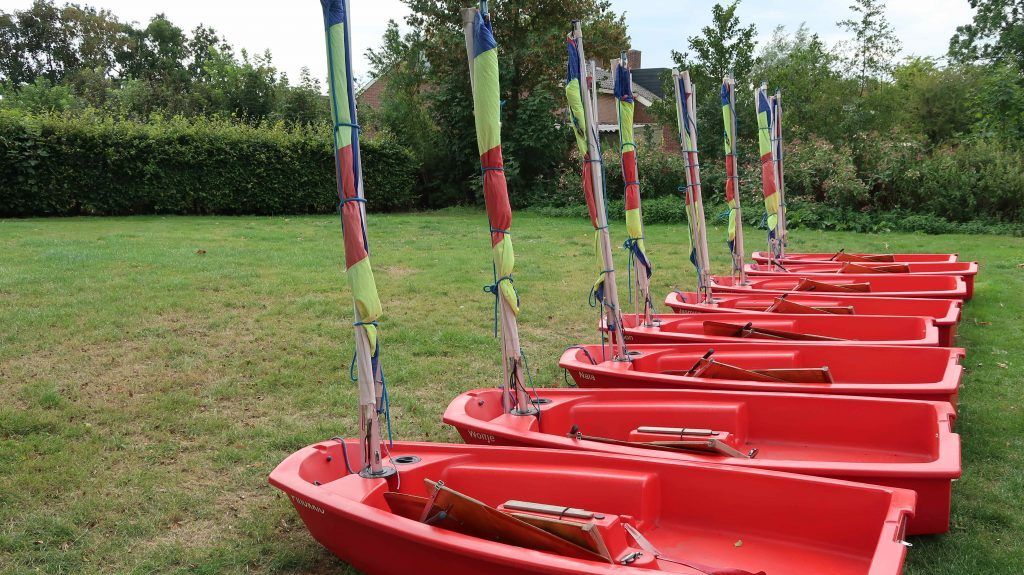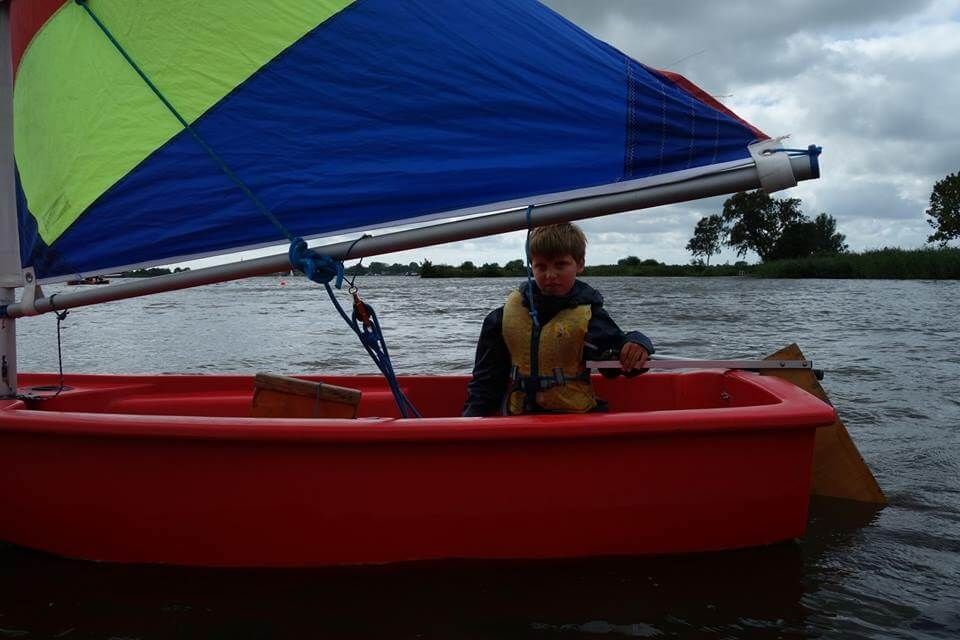 Langweer, more than just sailing
Should you ever be in the area now Langweer is really worth a visit. Besides the many sailboats in the harbor, there is an incredibly nice authentic street full of restaurants and stores.
In this article about 't Garijp you can read what sailing camps there are. And on the site of Watersportcentrum 't Garijp you can still find available dates.