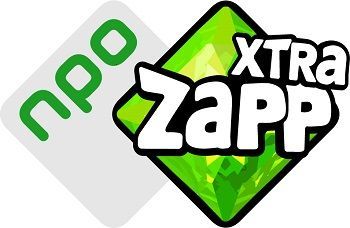 Zapp Detective, solve the murder -children's TV
Eight well-known Zapp faces spend a weekend in a luxury vacation home. Suddenly one of them dies. It soon becomes clear that this is not an accident, but murder!
A detective is looking for the culprit and children can join him in this exciting series: Zapp Detective.
Zapp Detective now on TV
Yesterday the episode was already on YouTube and this morning on TV; the first episode of Zapp Detective. This first episode began immediately exciting. Eight well-known Zappers ( Niek Roozen, Sosha Duysker, Daan Boom, Bruno Prent, Anne Appelo, Habtamu de Hoop, Tim Senders and Janouk Kelderman) spend a weekend in a remote luxury vacation home. Everything seems cake and egg.
There is walking, there is swimming. However, this weekend getaway turns into a blow when suddenly one of them suffers a fatal accident. The quirky Zapp Detective Investigator Temmink comes to investigate the death and comes to a shocking conclusion: this is murder!
Who is the culprit?
And you can help
The episode lasts 10 minutes and after the episode children can visit the site of Zapp Detective.namely, helping the detective track down the culprit. Children can indicate who they suspect most, but also see if there is a good detective in them. There's a test waiting for them!
On YouTube they can interrogate a suspect live themselves. And on both YouTube and Instagram, they find clues they can look back at the detective's interrogations.
Who is the mole, but even more exciting
This time the Zappers were told by the detective that no one was allowed to leave the house. Starting next week they will all be interrogated and each episode one zapper will leave the house. This will be the person who really couldn't have done it. I watched this episode with the boys and liked it a lot myself.
Tonight we are also watching the start of Wie is de Mol together and actually Zapp detective is also a kind of Wie is de Mol. But says Niek Roozen –he is the Zapper currently most suspected as the killer–"Zapp Detective is much more exciting, because in WIDM? no one gets killed."
When can you see Zapp Detective?
Zapp Detective is every Friday at 15.00 o'clock on the YouTube channel of NPO Zapp ( here you can also watch the first episode back) and Saturday at 09:00 o'clock.8 p.m. on NPO Zapp.