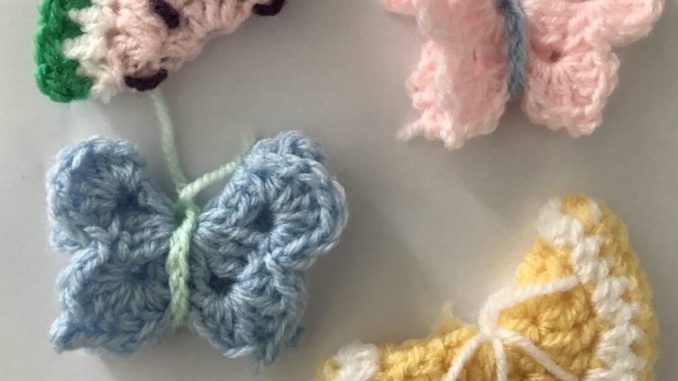 Summer crochet. It would make you hungry!
Summer is almost official. Time to take out the crochet needles between crocheting the winter vest and summer crochet work. Bright colors I have plenty of wool in the house and Pinterest helps me with ideas.
Summer crochet
The finest time of the year, summer. The days are long, if we are lucky the weather is nice. Summer for me is summer vacation, but also eating outside on the terrace. 'Sitting outside in the evening until ten o'clock, swimming in the puddles, sunbathing in the garden.
How nice to wrap this nice feeling in summer crochet work.
On Pinterest you can find everything
For this theme I searched again for the nicest patterns on Pinterest. Kudos to whoever set up Pinterest, because how easy it is. Usually it takes me a click or two to get to the right pattern as soon as I stumble upon a cute pin.
Just like the summer theme. You find so much about this and I chose some – for me- really summery patterns.
Butterflies
With summer comes butterflies, bright beautiful butterflies. Easy to crochet and also nice to brighten up a gift or card. The pattern is from Dinaz design and can be found here.
Fruit
Coctails, fruit ice creams, fruit, Delicious. especially the summer fruits like strawberries and melon. I found several cute patterns with the theme of fruit and since this suits summer again I thought it would be fun to crochet these. the pattern comes from Hittepetit. She has many more nice patterns on her site.
Ice creams.
And then this ice cream, the pattern comes from the Crochet Brigade. Ice creams belong to summer crochet work. You can also stick these on a gift or on a summer card for someone.
I stick a crochet piece like this, for example, on the boys' crafts when they make something for the teachers at the end of the school year.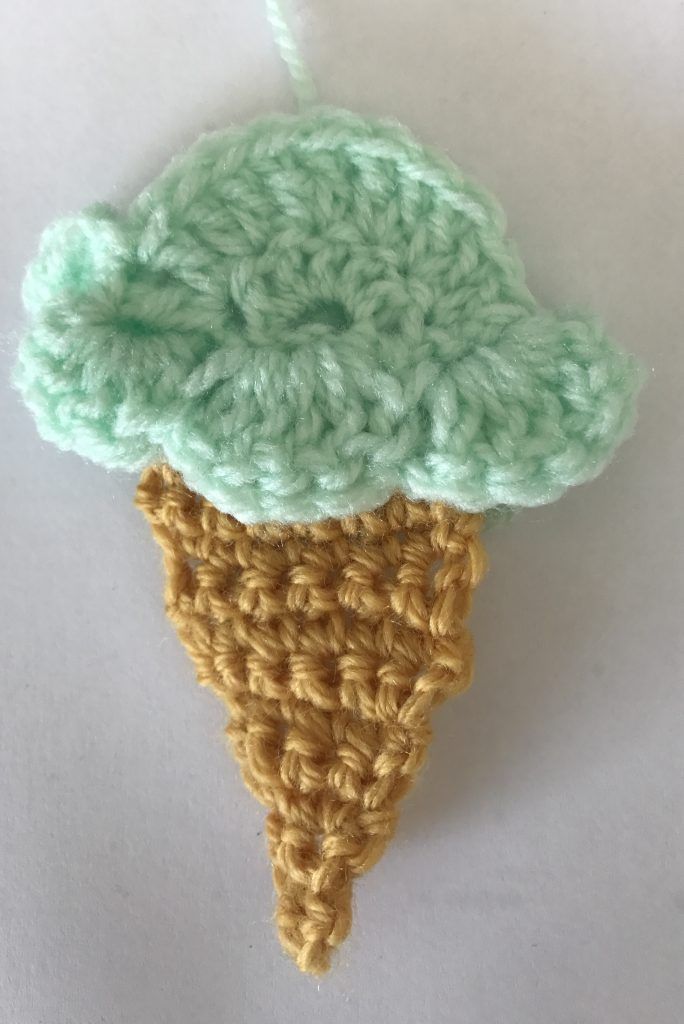 The easy thing about these patterns was that I could follow them through pictures's. So the pattern was not only written out, but also on photo. step by step and especially with the ice cream it was very easy. Otherwise I would never have got out.